Viva la Vida Festival & Parade
Branding, Art Direction, Graphic Design
The annual Viva la Vida festival is Austin's largest and longest-running Day of the Dead event, featuring a Grand Parade/Procession, artists and entertainment, an exhibition inside the museum, and educational programs. Attendees enjoy traditional foods, interactive art activities, artist demos, and multidisciplinary performances. The festival and parade has been held for over thirty years. I revised the branding of the event in 2015 and continued the brand application in 2016. I wanted the rebrand to revitalize the identity of the festival as a modern, fun, artistic, and culturally relevant affair that is both forward-looking and friendly.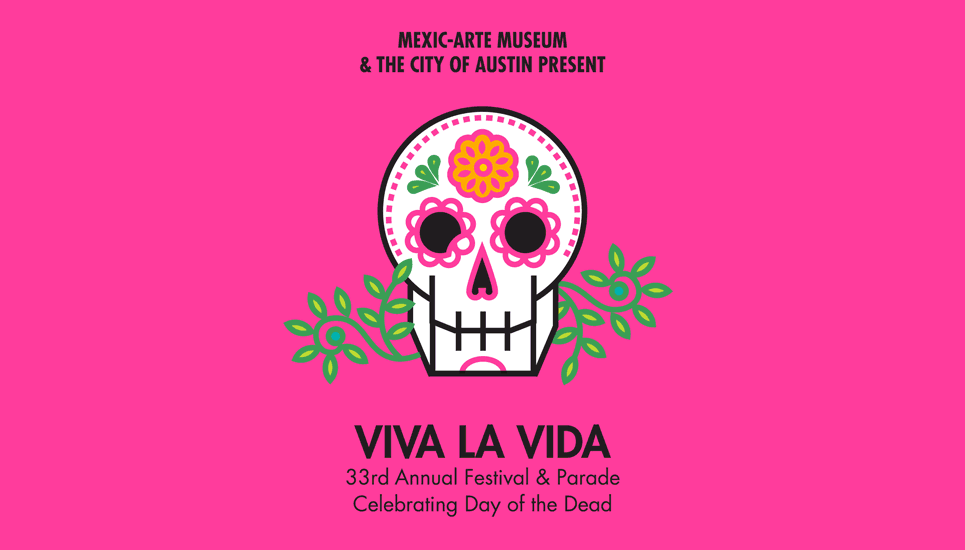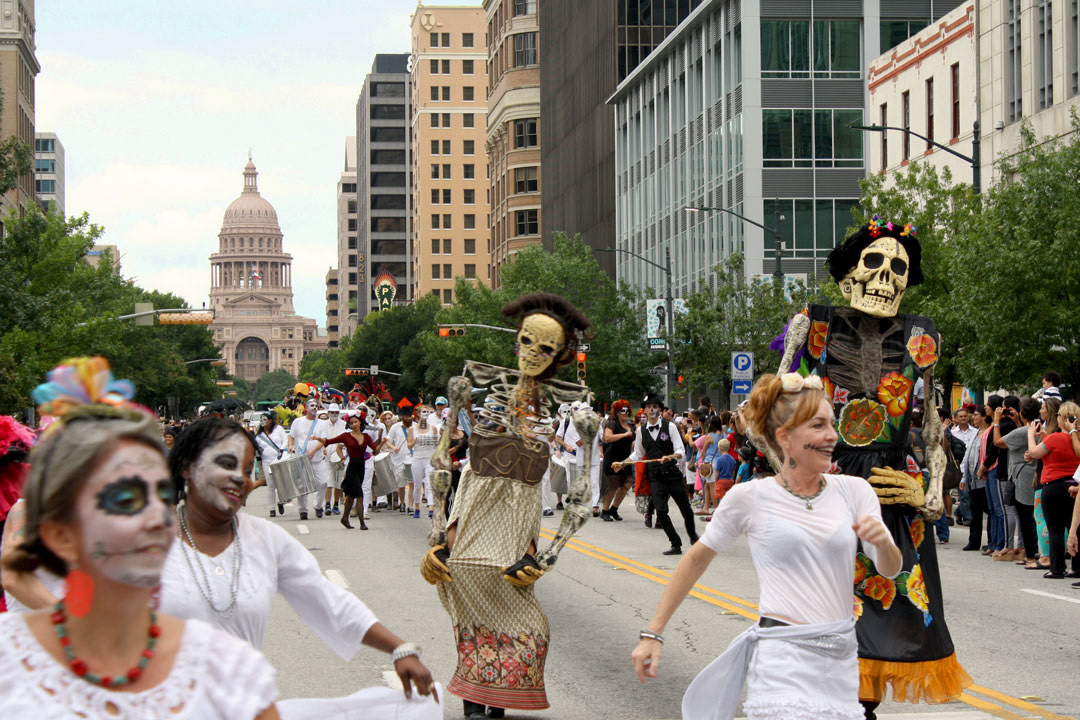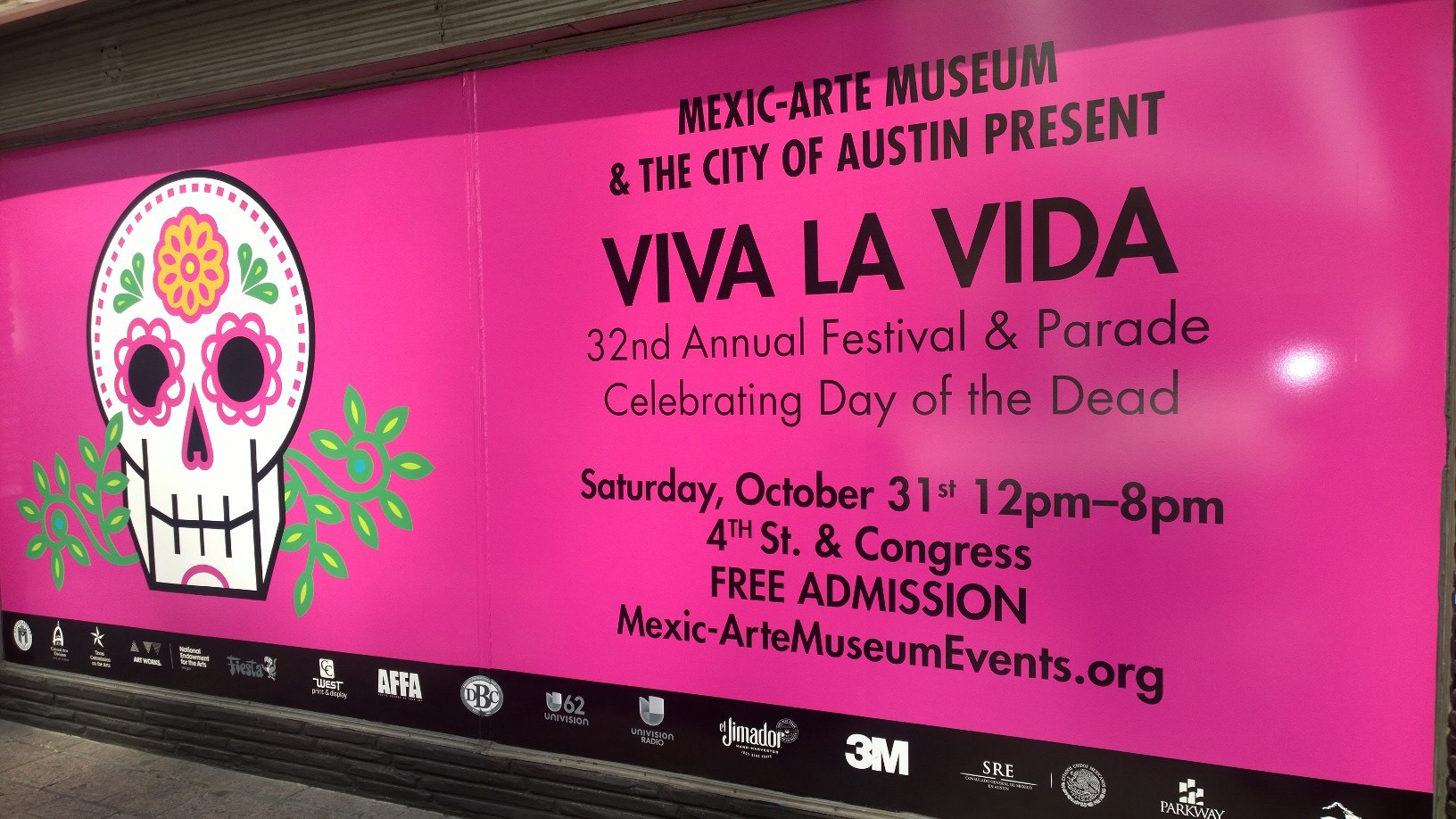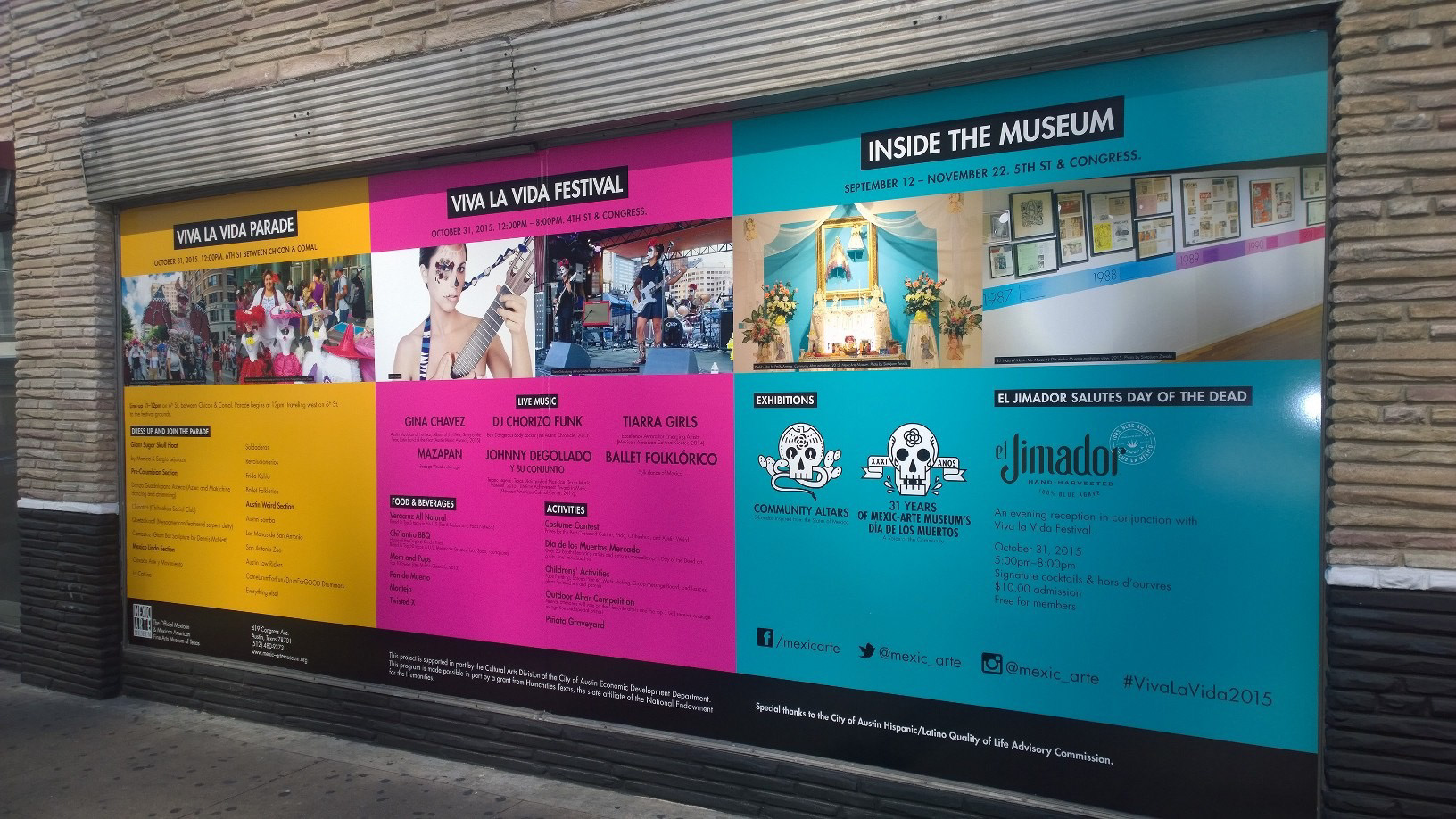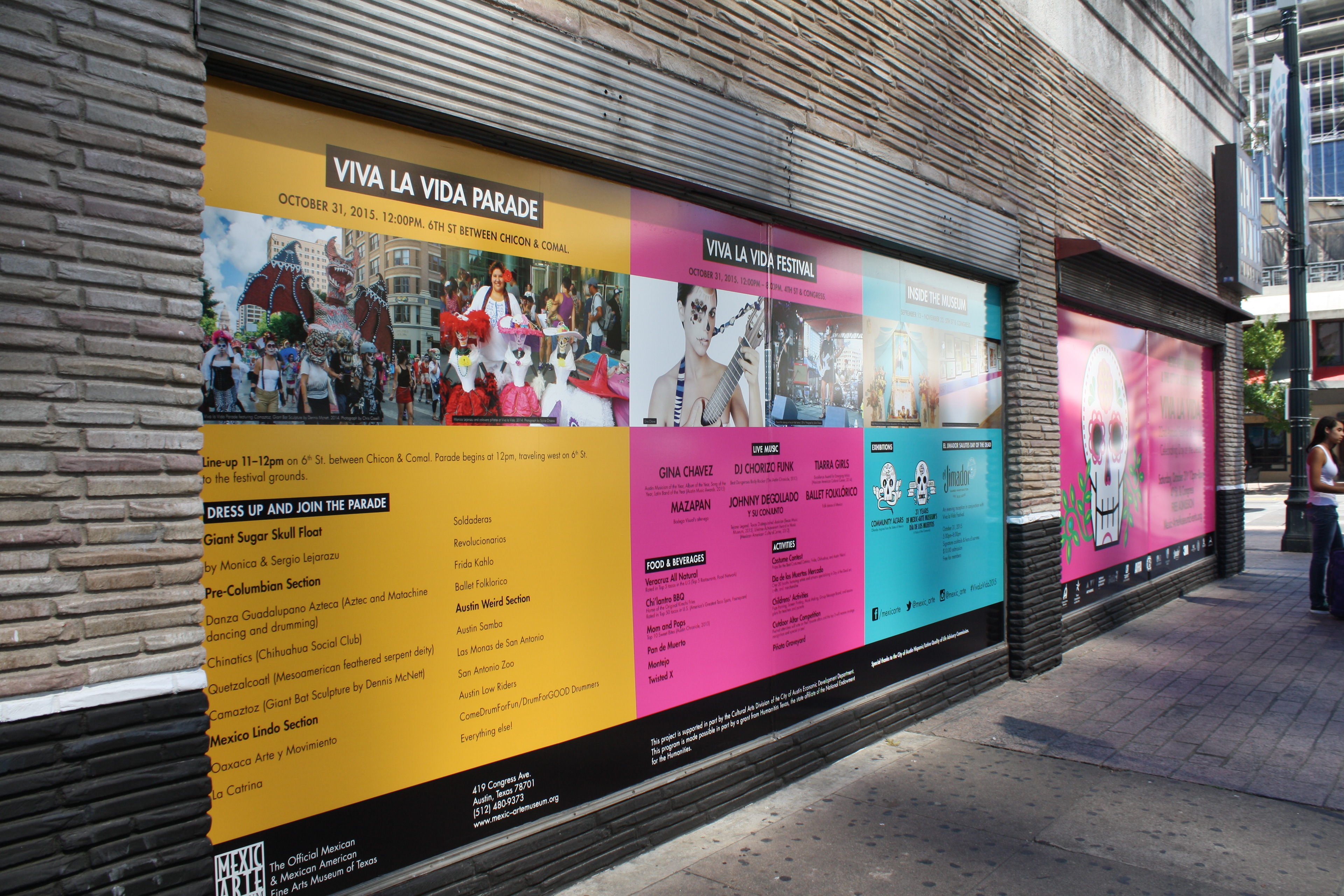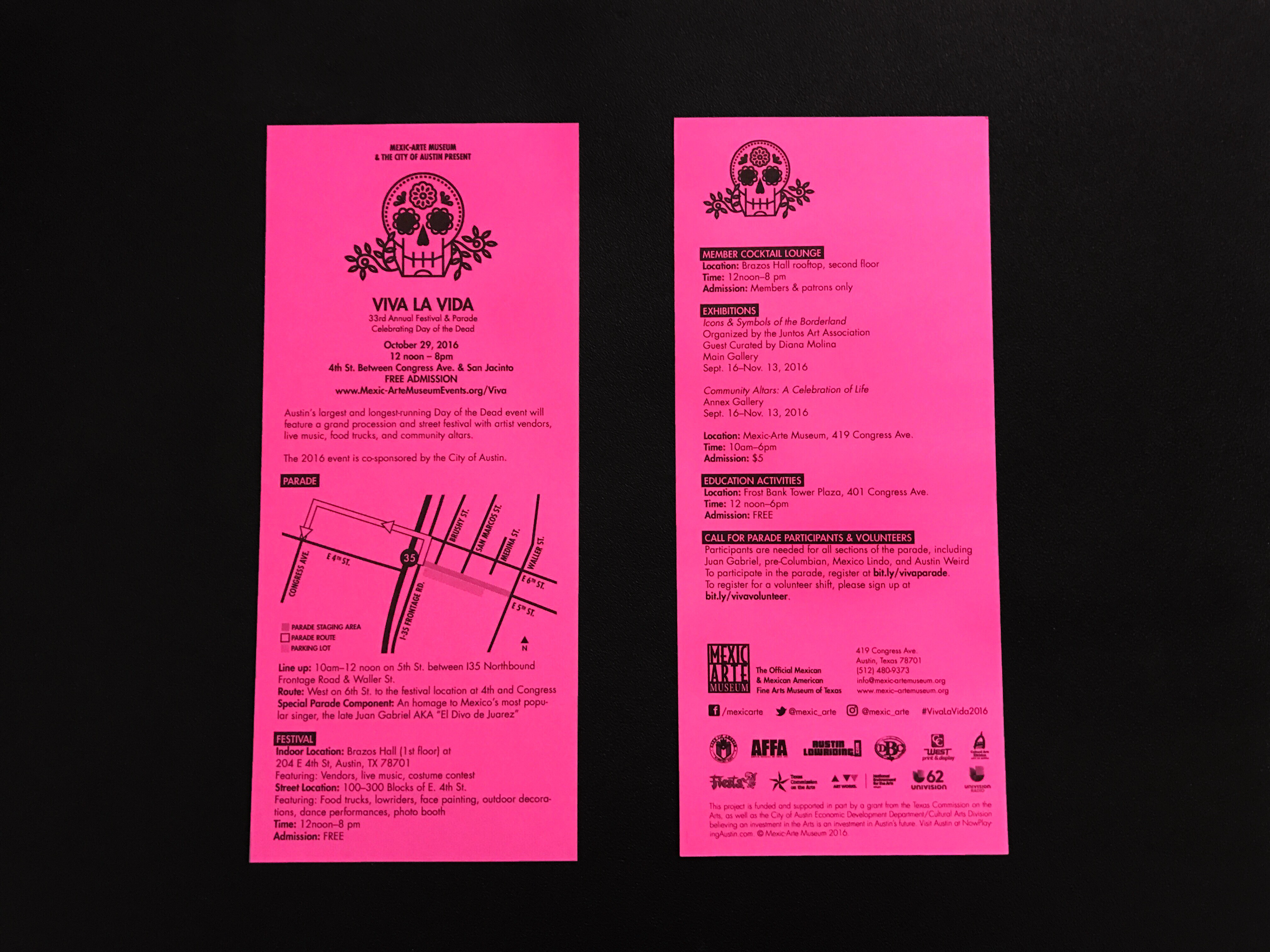 The Calavera Mural Wall is a way that Mexic-Arte Museum allows the community to commemorate loved ones who have passed. Anyone from the community can visit the Museum Store or go online and purchase a spot on the wall which will have the name of the loved one painted under a

calavera

(skull). I revised the skull logo icon as a stencil that could be airbrushed on the wall in our signature Viva la Vida brand colors.